Vision Planning Solutions
Recent Blog Posts
What IS Lanscape Architecture?

December 3, 2013

-

What IS Landscape Architecture? Landscape architecture is a licensed Architect specializing in the design of outdoor spaces. Melton Design Group has designed everything from landmarks to...Read More
Designing in the Fall

November 26, 2013

-

The shades of autumn such as orange, yellow, dark green, rust and brown make lovely accents. I really enjoy designing with fall colors. It's my favorite...Read More
A New Plan for Caper Acres, Chico, CA

November 20, 2013

-

Caper Acres has been a staple in the Chico community for many, many decades. When there was talk of it closing, the community fought back. We...Read More
Meet the Principal Landscape Architect: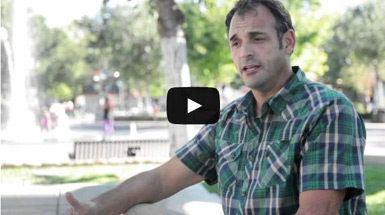 Melton Design Group: Landscape Architecture and Planning
Melton Design Group (MDG) is a full service landscape architecture and planning firm.   Greg Melton leads a team of exciting landscape architect professionals in this new era of landscape design.  Melton Design Group specializes in parks and recreation design, public works, agritourism, commercial and residential projects.  MDG integrates the latest in design technologies as well as understanding your personal vision.
Over 25 years of experience infusing creative landscape design in California.  Our passion for landscape architecture means we create outstanding outdoor facilities both large and small!  We listen to you, and use your vision to design facilities that work for you and meet the needs of your community. Our ultimate goal is to see families enjoying community parks, neighborhoods building community, and using green design technologies for sustainability!
MDG provides a full range of landscape architecture and planning services from concept, design, feasibility studies, and master plans to construction documentation and construction administration. We have broad experience in the design of parks, community and outdoor environments, urban planning, commercial development, wineries, estates, and environmental restoration. In addition, Melton Design Group also specializes in farmhouse design, mitigation banks, wetland and vernal pool design, stream and creek improvements, habitat restoration, streetscape improvements, revitalization plans, municipal and civil facilities, hospital and educational centers, storm water treatment, sports fields and complexes, open space and trail systems, interpretive and way-finding panels and land use planning.
Melton Design Groups uses the term "social landscape." Our number one goal is create community, a place to gather, a place of retreat, a place to smile!
We are more than just Landscape Architects we are project and neighborhood facilitators, we engage the public, attend city council meetings and are advocates for your project!  We are an extension of you, listening to your ideas to ensure your project is implemented with 100% satisfaction. Member, American Society of Landscape Architects-ASLA.