The recreation of the company town of the Diamond Match company has many highlights such as the vintage all brick Engineering Building and the quaint but vertical Match Factory. To accompany this history, we, as landscape architects and park planners, wanted to recreate the historic baseball field for the historic Northern California "Trolly Car League."
Additionally, Gonzales Development Company really wanted this new development to provide the outdoor recreation that the neighborhood and the new neighbors of Barber Yard would enjoy and enhance their quality of life.
Another park and recreation element we are proud of is the Relic Park. The remaining brick walls of the old apiary will pose as a backdrop to a very passive urban plaza and no doubt many future social media moments, selfies!
Recreation and parks are more than just a place to play, we wanted to provide space for people to meet, make friends, be alone and rest. Creating these public spaces is a key element in creating a sense of place.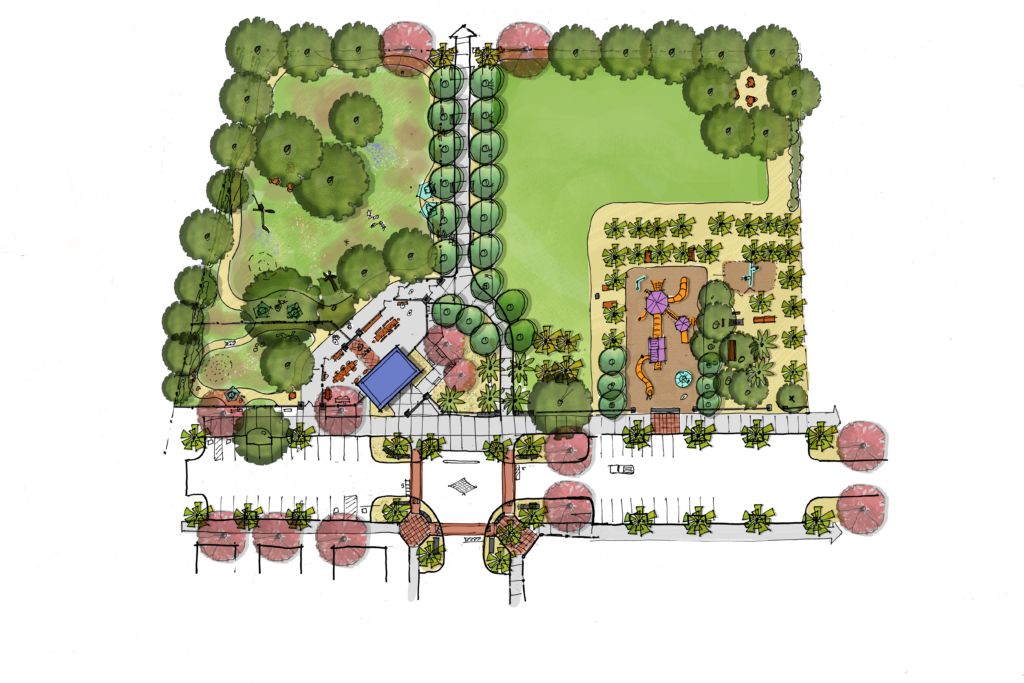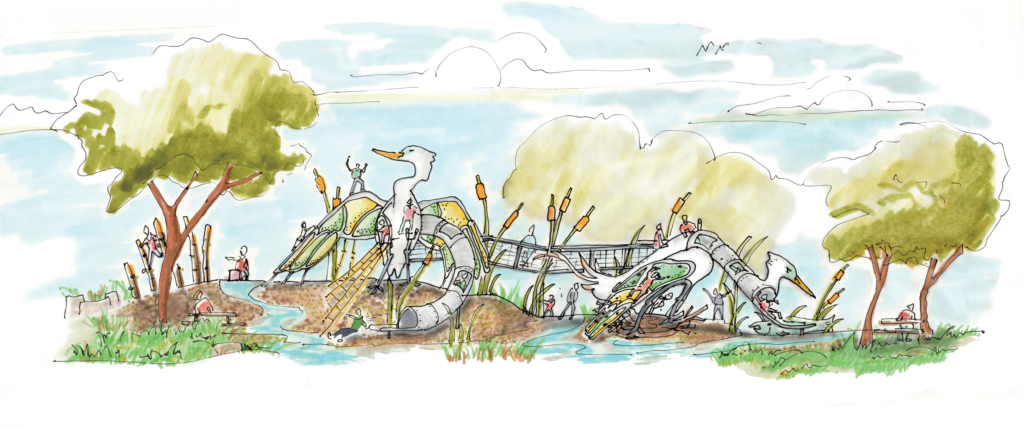 The City of Eureka plans to renovate this 7.1-acre existing park with new improvements. Project scope includes design of multi-use athletic courts including volleyball, pickleball, basketball and tennis; baseball field renovation; an ADA multi-use path curving around the park and new playground and outdoor fitness equipment. Community areas including picnic and barbeque features with ADA tables and concession stand.
MDG came up with the custom "egret and whale" playground to represent the local island egret rookery and sea life.
Custom Play and Fitness
Multi-Use Athletic Courts
Ballfield Renovations
ADA Multi-Use Path
Inclusive Playground, Outdoor Fitness
Community Areas (Amphitheater, Barbeque, Picnic)
Concession Stand
New and Improved Parking
Tahoe Bijou Bike Trail, South Lake Tahoe
This exciting upcoming project consists of approximately 0.6 miles of class 1 bike trail, three at-grade street crossings, trail signage, stormwater collection and trail drainage. The new trail will join the Greenway Class 1 Bicycle Trail at the east end of Bijou Community Park with the Johnson/Al Tahoe Boulevard intersection at the west end of the park.
Melton Design will be working directly with ESE to provide the following design services:
Artistic Wayfinding
Landscape Elements
Track Layout
Monument Signage
Social Seating Area