MDG recently worked with Caltrans and the City of Orland to study City branding opportunities, gateway design, wayfinding at Interstate 5 and downtown Orland, including streetscape improvements along Highway 32. The improvements will make downtown an accessible and pedestrian friendly environment, bring continuity to the corridor and create a more vibrant experience that will attract new business, appeal to the existing community and promote tourism.

The design embraces the beekeeping (apiculture) aspects of the region, in addition to rich agricultural traditions.  The City is excited to move forward with the plan and has had great success in their branding efforts by recently becoming the Queen Bee Capitol of North America.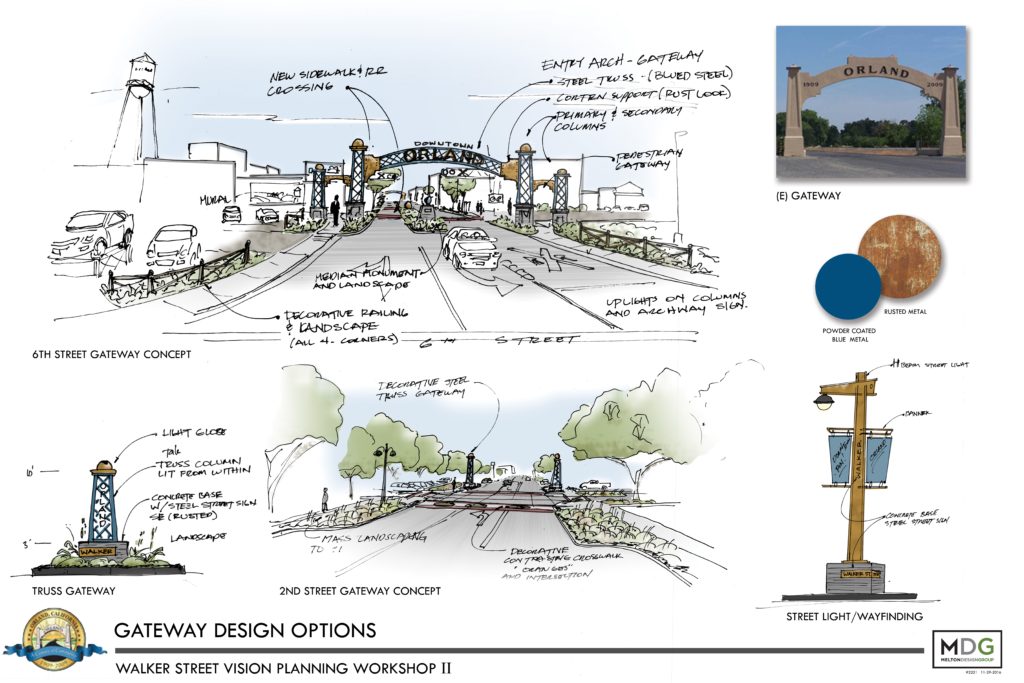 With this plan in place, the City of Orland will pursue funding to execute the vision for this new design.
You can read more at Action News Now or see the Master Plan on the City of Orland website.