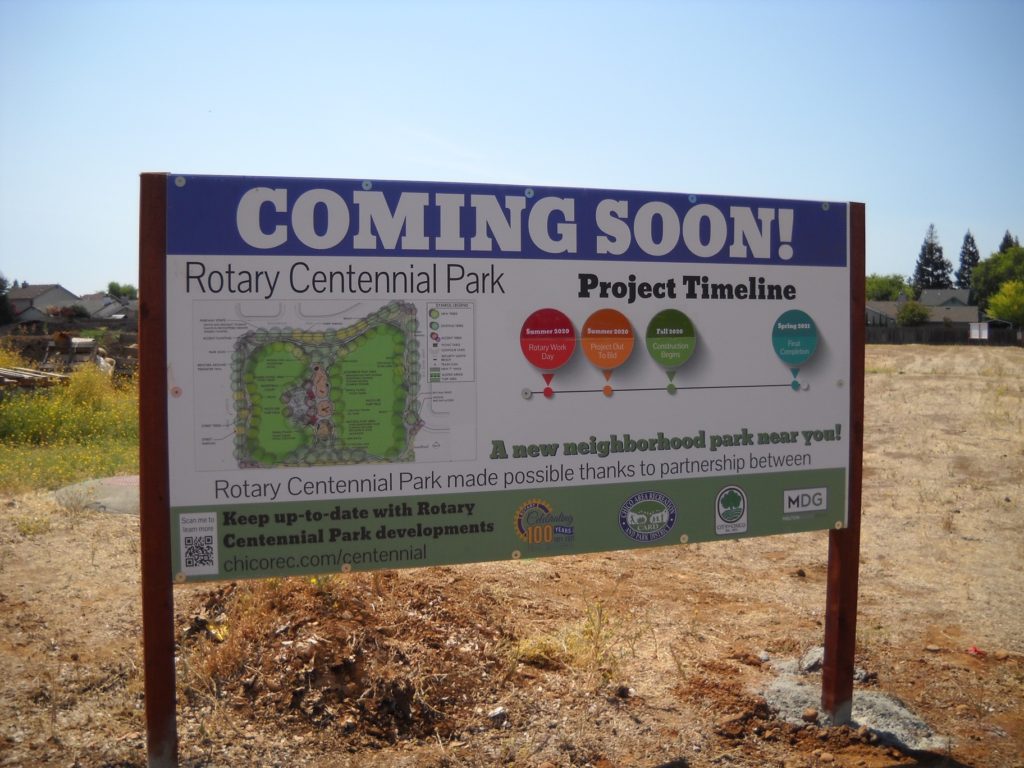 The Rotary Centennial Park project (designed by MDG, inc.) has been posted for public bid. This neighborhood park will be located on the corner of Ceres Avenue and Whitewood Way in Chico, CA.
This park will bring an open activity element to the area with elevated play spaces surrounding multi-purpose turf and a shaded perimeter path.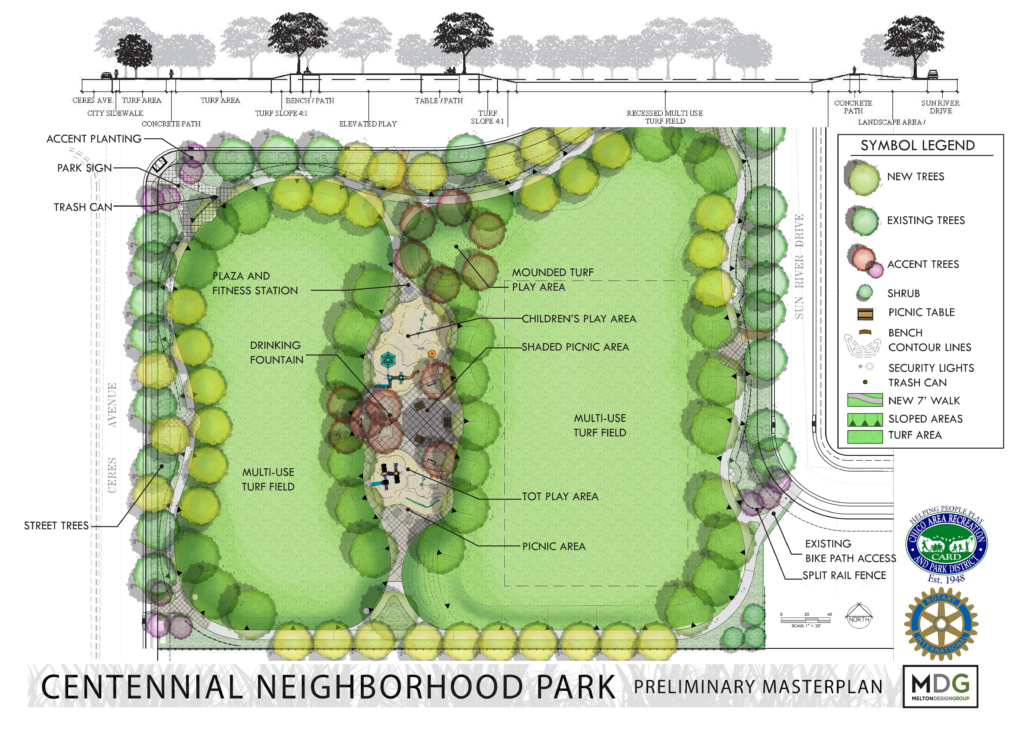 A central area includes shaded space for small picnic events, and two play areas for children of various ages. The exterior of the park consists of a shaded path that maintains visibility and access to all parts of the surrounding area.
For more information, see the announcement on Chico Area Recreation & Park District's website: https://www.chicorec.com/rotary-centennial-park-ceres-ave-and-whitewood-way