Erected Summer of 2017, the MDG-designed veterans memorial wall features a list of veterans from Butte County along with their branch, rank, war, and dates where available. The wall extends over 65 feet in width as well as 7 feet in height.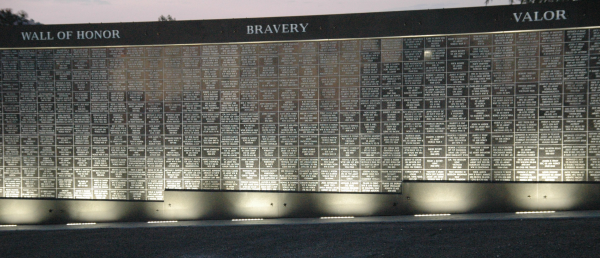 On the other side of the wall, visible from the East parking lot and roadway, is a flag design with recessed accents, waved as if blowing in the wind. This is all complemented by railing around the perimeter of the overlook area, which sits above the contemplative and beautiful Feather River.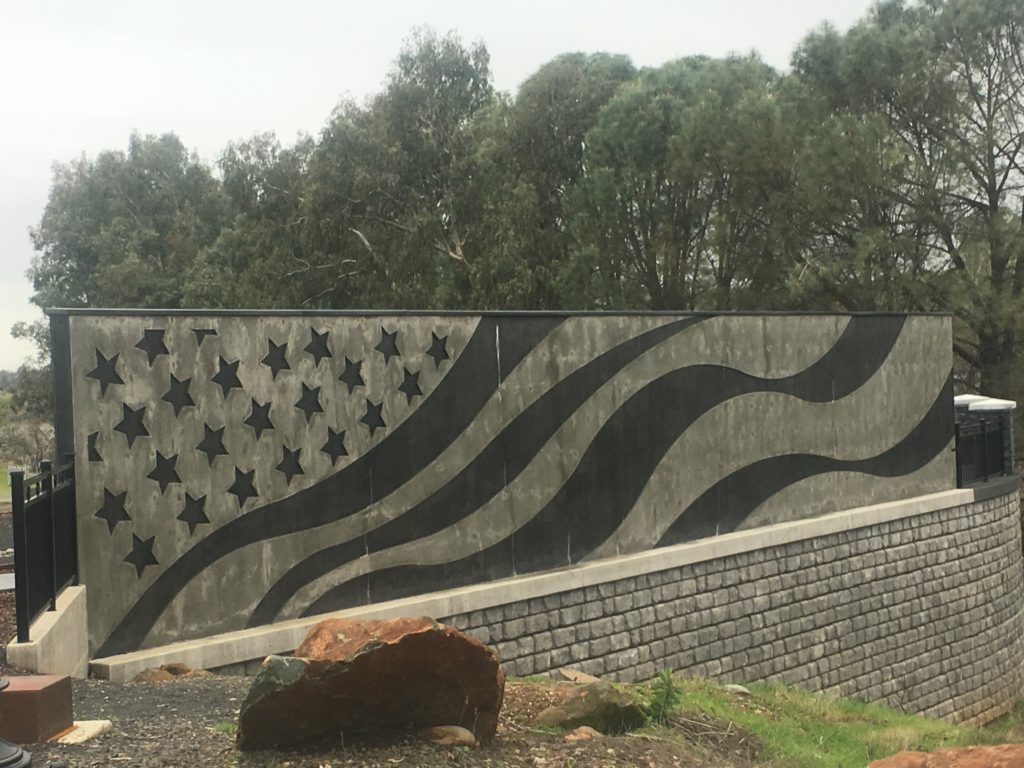 Starting with a Feasibility Study for Butte County in 2004, the Veterans Memorial Park was placed on three parcels next to the Feather River on Montgomery Street in Oroville.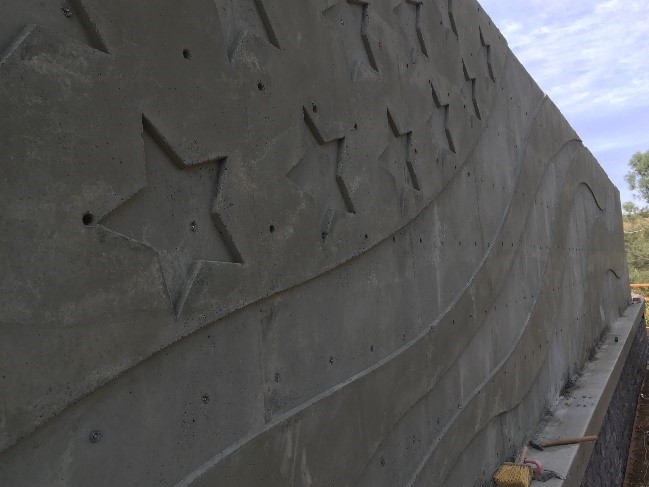 In 2010, MDG created a Site Master Plan, 3D Color Renderings, a Marketing Packet to solicit funding, and Construction Documents. This design includes a plaza overlooking the Feather River, trail system, restrooms, parking and a park with memorial monuments. MDG provided Construction Adminstration in 2016 and 2017 for Phase 1 of the overlook.
You can learn more about the Butte County's Oroville Veterans Memorial Park here.