Core Values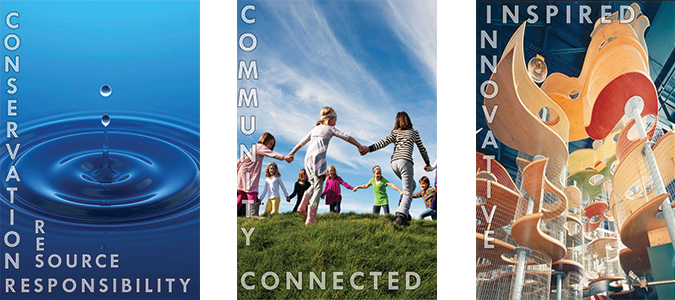 Responsible Resource Conservation
As landscape architects we believe it is our obligation to design within responsible limits.
Less Turf / Less Water / Less Maintenance
Source Local When Feasible
Design to Mimic Natural / Proven Environments
Planning for Lower City Budgets
Connectivity and Community
We design to create beautiful spaces for people to enjoy.
Design to Reflect Local Communities, Culture and History
Landscape Design that Brings Communities Together
Public Involvement that Creates a Sense of Ownership
Social Opportunities Create Healthy Communities
Innovation and Inspiration
Let's create a better place.
Be Outside the Box
Inspire the Public, Create a Vision and Implement Through to Construction
Continuous Research for Innovative Technologies
Utilize Global Resources; Social Media in Design