Services
What we do:
Project Coordination and Management

Melton Design Group provides full project management services with staff experienced in managing team engineers, architects and environmental consultant through permitting, construction documents, bid assistance and construction administration.
Coordination of Consultant's Services
Feasibility Studies

Site Analysis and Selection
EIR Coordination
Master Planning and Vision Studies

Total Facilities or Site Specific
GIS Certified Mapping and Cartography
Building Conceptualization
Photo Simulations
3D Modeling and Animation
Community facilitation and outreach

Public Agency Presentations
Administration of Agency Review
Public Workshops & Charrettes
Construction Document Preparation
Cost Estimating and Bid Management
Construction Administration
Administration of Construction Contract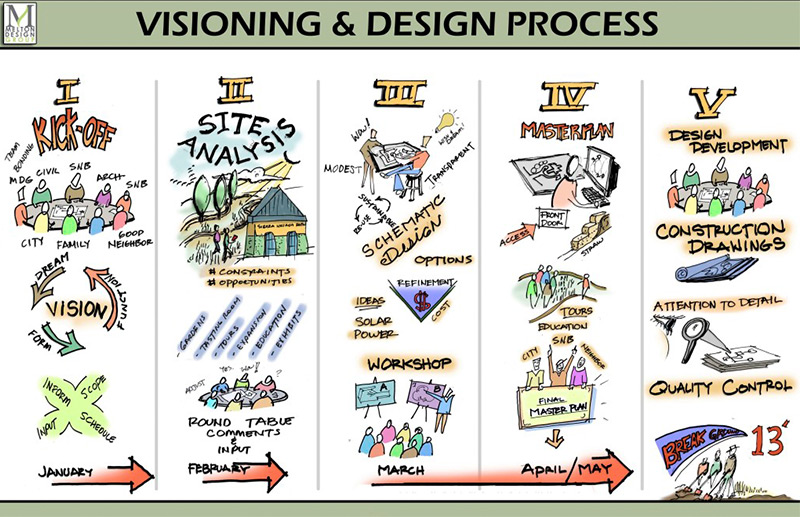 Melton Design Group offers landscape architecture and planning for a wide range of project types: community parks and recreation areas, sports parks and athletic facilities, public plazas and outdoor spaces, office and commercial development, and multi-family residential. For each project we undertake, we assign a team of experienced professionals with the specific skills and talents needed to meet the unique challenges you face. Whether you are building a new facility or renovating an existing one, we will partner with you to identify and analyze your options — allowing you to make informed decisions.
Our knowledge enables us to design facilities that will achieve your goals and be cost effective to construct and maintain. We frequently assist our clients through public agency permitting and approval processes as well.
We can also support your project with construction management services. Our trained construction managers provide us with technical and constructability awareness during design and manage the construction process to ensure successful project completion.
Melton Design Group provides client services throughout the life of a project including feasibility studies, planning services and construction documentation.